Travel Photos: Cuba
. Posted by Sherrie Thai by Shaireproductions.com .
Here is my full photo album on SMUGMUG HERE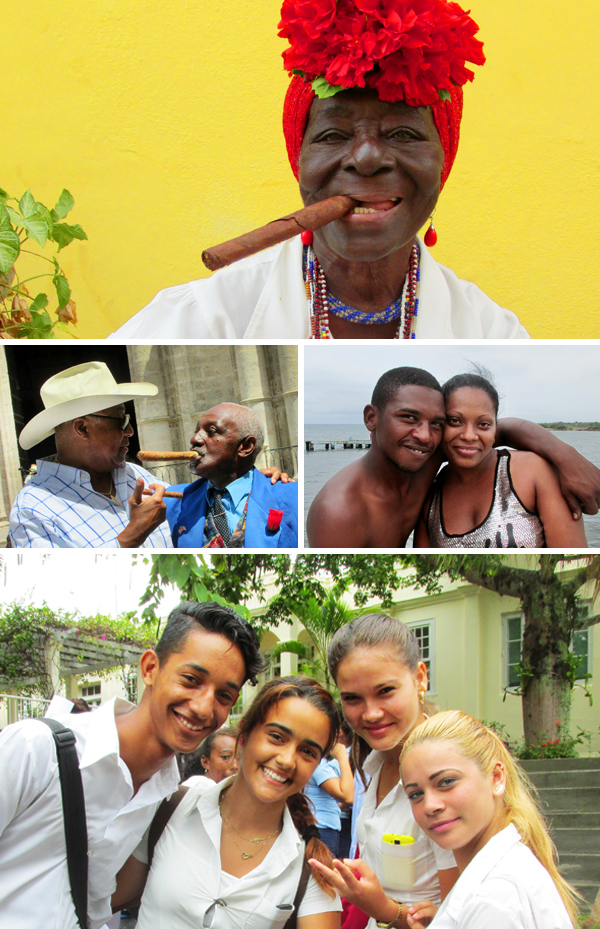 Beautiful Cuban Smiles, Street Portraits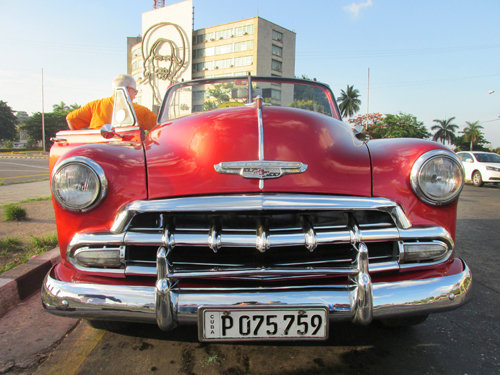 Havana, Vintage Ride in Revolution Square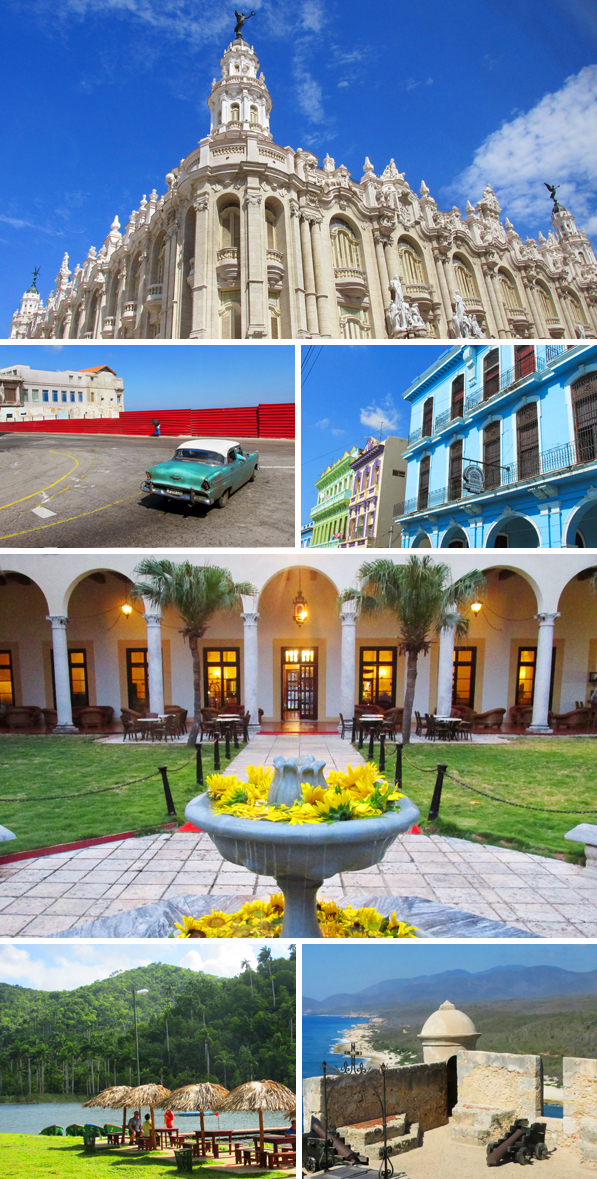 Havana, Las Terrazas, Santiago
Cuba!!! Rich in passion, culture, vibrancy and art.
I'm very happy to have had the opportunity to see the lovely architecture of Old Havana with the amazing vintage cars driving by. In the evening, I caught a Cuban jazz show with the Buena Vista Social Club 🙂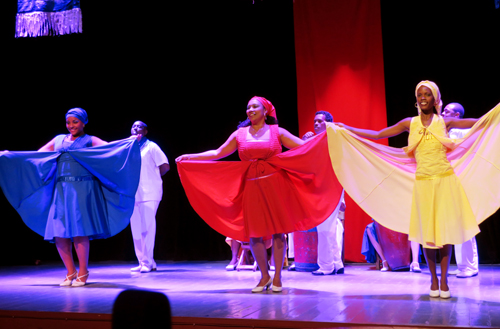 Local Afro-Cuban music and dance performance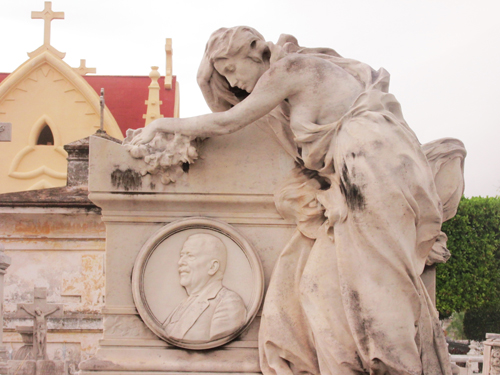 Stunning sculpture at the Columbus Cemetary
On a tropically rainy day, I visited the Colon (Columbus) Cemetary and learned more of Santeria (Way of the Saints). Local legend at the cemetary: "La Milagrosa", or Amelia, a local woman who died in childbirth along with her child, was visited everyday by her heart-broken husband, knocked on the tomb to console himself, believing she was only asleep. Years later, her body was exhumed (for reburial) and witnesses claimed that her body remained intact and her body position moved, holding her child in her arms rather than sleeping solo on her back–Amelia then became a symbol of hope and love. Every day, locals visit her grave and ask for blessings/ wishes, while decorating her site with flowers and gifts, continuing on this unique tradition.
Las Terrazas had a quiet beauty, with lush green surroundings and a taste of the small town life. Along the way, I met a few Cuban artists and visited their studios.
Cojimar was where Hemingway wrote his famous literary masterpieces. The town has a distinct seafarer personality, with the architecture and decor reflecting the romantic carefree attitude.
Veradero was an exquisite beach paradise, though seemed very exclusive.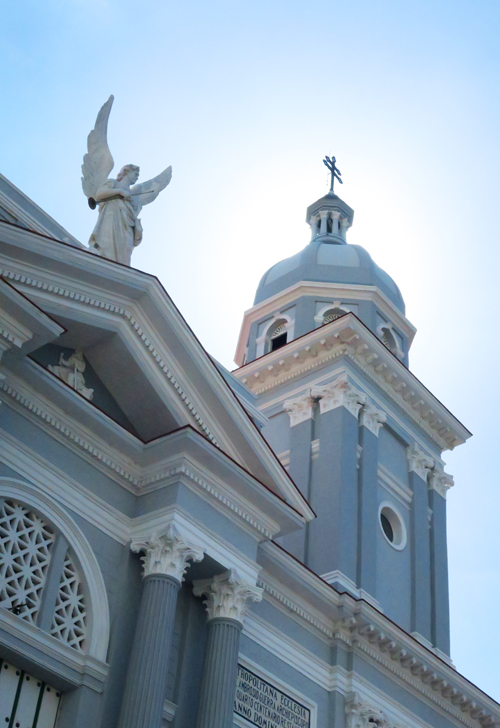 Santiago: Cathedral of Our Lady of the Assumption

Santiago: Cathedral of Our Lady of the Assumption, Interior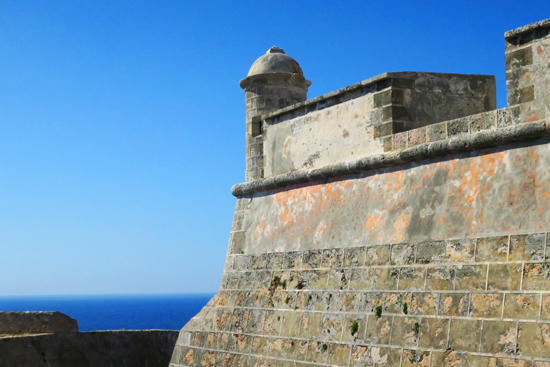 Santiago: San Pedro de la Roca Castle Fortress
Several months later, I came back to Cuba on my way to help out in the Dominican Republic, and passed through Santiago, saw the San Pedro de la Roca Castle, a mighty UNESCO fortress, and the lovely Cathedral of Our Lady of the Assumption in the downtown area. Pride and passion of the Cuban people seeps into all facets of life.