. Posted by Sherrie Thai by Shaireproductions.com .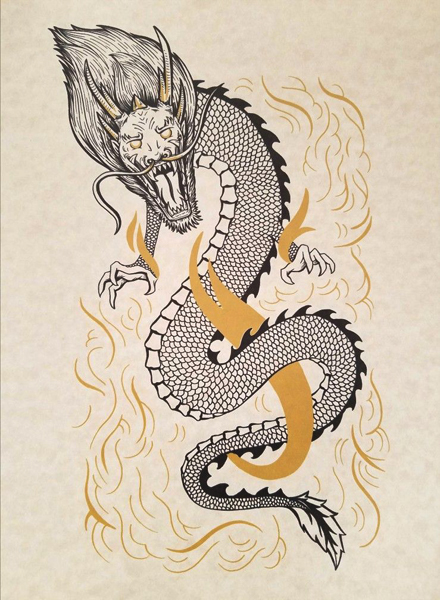 This Asian Dragon is available as an ART PRINT HERE and was created for the non-profit organization, Dragon School 99, promoting artistic, community and cultural empowerment through street art, based in Oakland, CA. I'm very excited to be a part of their ventures 🙂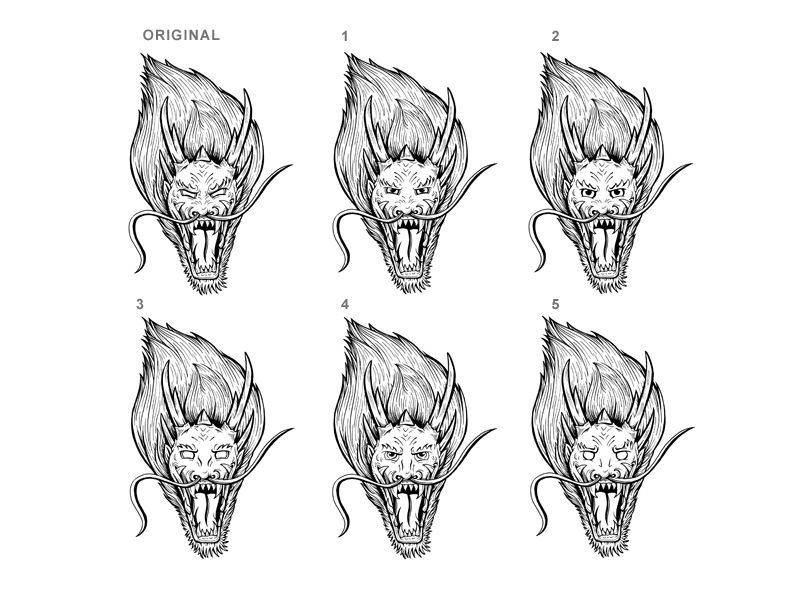 This was a fun project, where it presented a couple of challenges–one of which was to make the dragon less sinister and more approachable, but still tough. The eyes are the most expressive portion on the face, so I created different variations, and went with Version #5. In a few months, this design will morph slightly and slither its way onto a shirt; I'll write a secondary post with the update, but in the meantime, hope you have a splendid Lunar New Year!