. Posted by Sherrie Thai by Shaireproductions.com .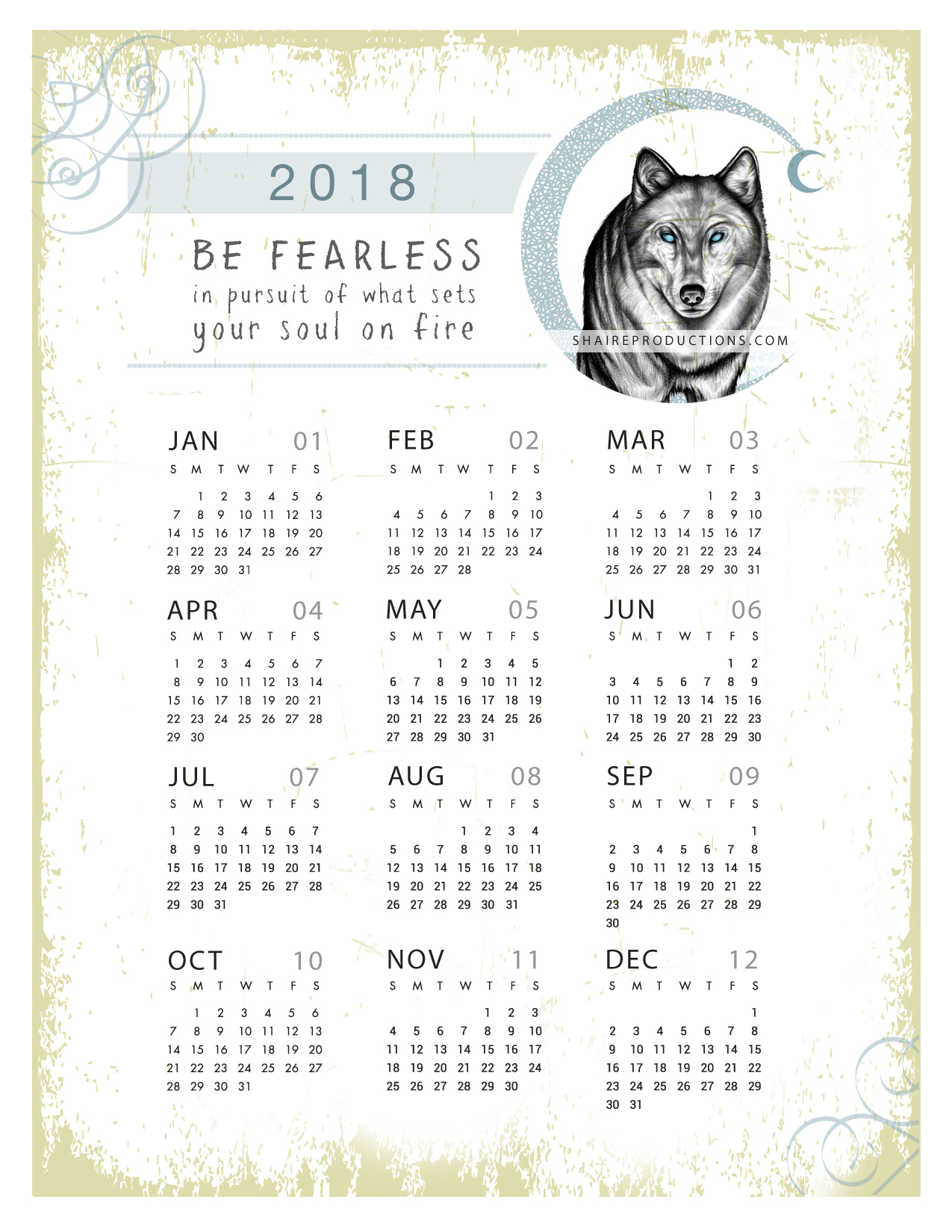 Wishing you a very happy 2018!!! With the zodiac year of the dog, I explored a ghost wolf concept with a magical crescent moon. You're welcome to download and use this free calendar for your personal/non-commercial purposes–home, office, etc. You could download the calendar HERE or by simply clicking on the image above and saving it to your computer. Happy New Year! 🙂
"Be fearless in pursuit of what sets your soul on fire." — Anonymous
© Art by Sherrie Thai of Shaireproductions.com. The copyrights are not transferable. Selling, altering and/or distributing this artwork for profit is strictly forbidden.