. Posted by Sherrie Thai by Shaireproductions.com . Here are some vacation highlights photos from my first trip to Asia. First up is lively Thailand: Bangkok, Chiang Mai and Chiang Rai!
The full photo albums can be seen on Smugmug and Flickr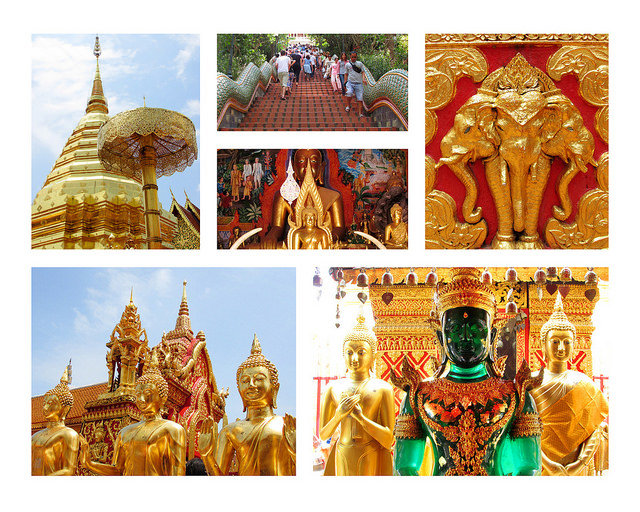 Chiang Mai: Wat Phra That Temple. Climb up massive serpent stairs and atop of a hill, you're greeted with exquisite gold-plated buddhas and an impressive stupa/shrine.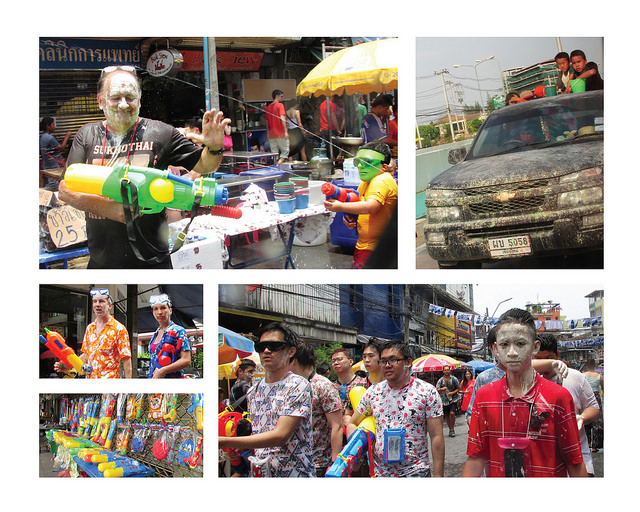 Bangkok: Songkran New Years Water Festival . For 3 days, most of the country shuts down to partake in this fun ritual (which is mostly welcome due to the crazy 95 degree climate). Water is a purification for the coming new year, and the clay is a blessing. In the streets, everyone is fair game for an excellent soaking, except for seniors, babies and the revered monks.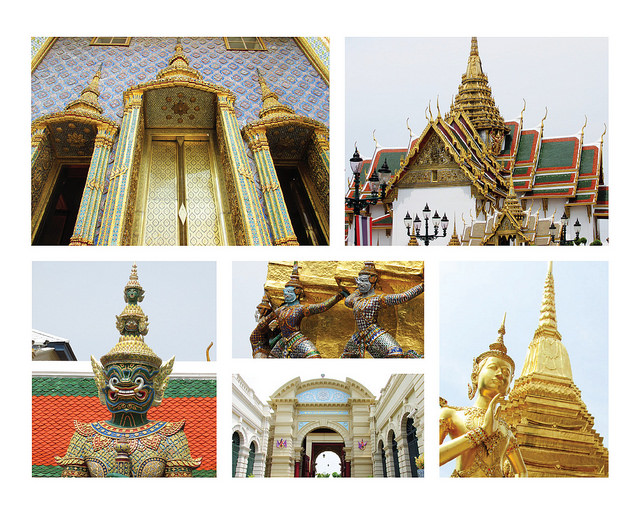 Bangkok: Grand Palace. This locale is full of intricately decorated monuments and sculptures. The artwork is a combination of Buddhist, Hindu and Thai folklore, with beautiful beasts, massive guardian demons and golden angels.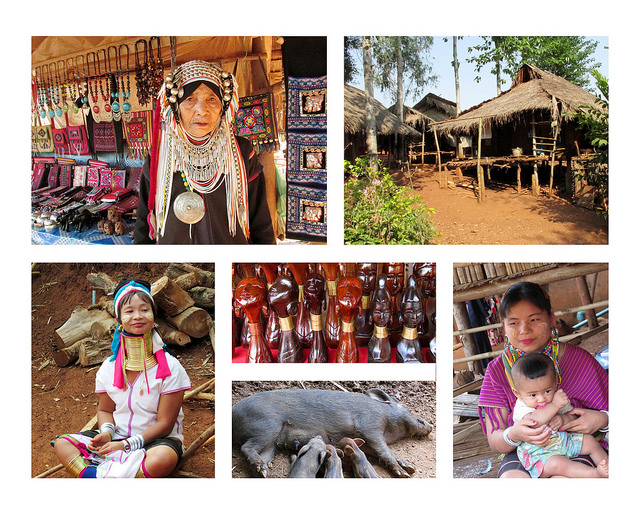 Chiang Rai: Hill Tribes (Karen, Akha, Yao, Lanu). Some of these people are refugees, and others are indigenous people of Thailand, who sustain their living by selling handcrafts to tourists.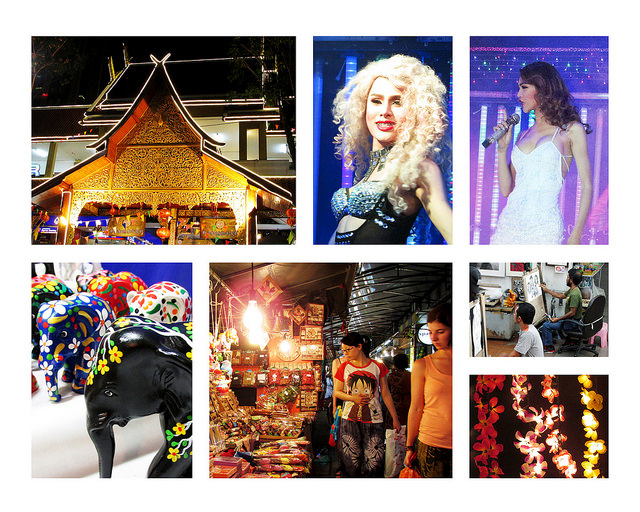 Chiang Mai: Night Market and Cabaret Show. I LOVE night markets–food, shopping, culture and fun! Thailand knows how to party!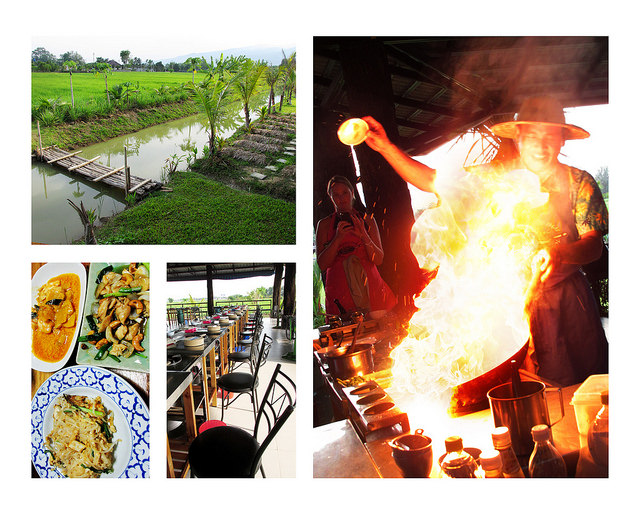 Chiang Mai: Cooking Pad Thai (dangerous times!) The chef decided to show off his mad skills in the kitchen. I doubt I'll repeat the dish unless I have proper protection, but I'm pleased to have attempted Tom Yum soup 🙂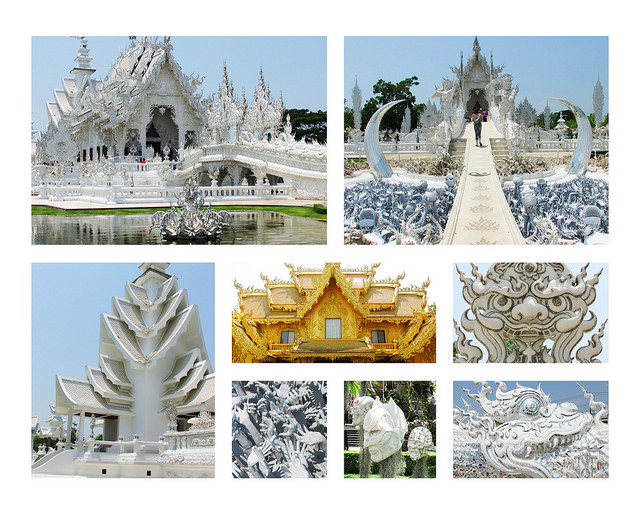 Chiang Rai: Wat Rong Khun (White Temple). One of my favorites as it's a modern take on good vs. evil. You'll find Batman and the Predator hanging out on the lawn 🙂