. Posted by Sherrie Thai by Shaireproductions.com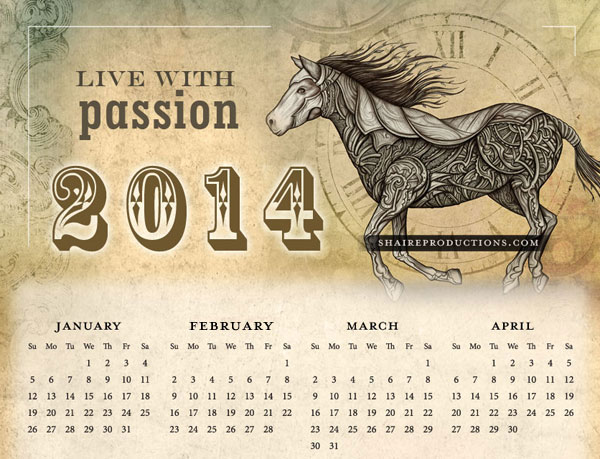 Happy New Year! As 2014 is the zodiac year of the Horse, I've created a free steampunk style calender that you're welcome to use for personal/non-commercial purposes–home, office, etc. You could download the calender HERE or by simply clicking on the image above.
Live with passion!
© Art by Sherrie Thai of Shaireproductions.com. The copyrights are not transferable. Selling, altering and/or distributing this artwork for profit is strictly forbidden.