New Product: Steampunk Skeleton Heart Notebook Journal
. Posted by Sherrie Thai by Shaireproductions.com .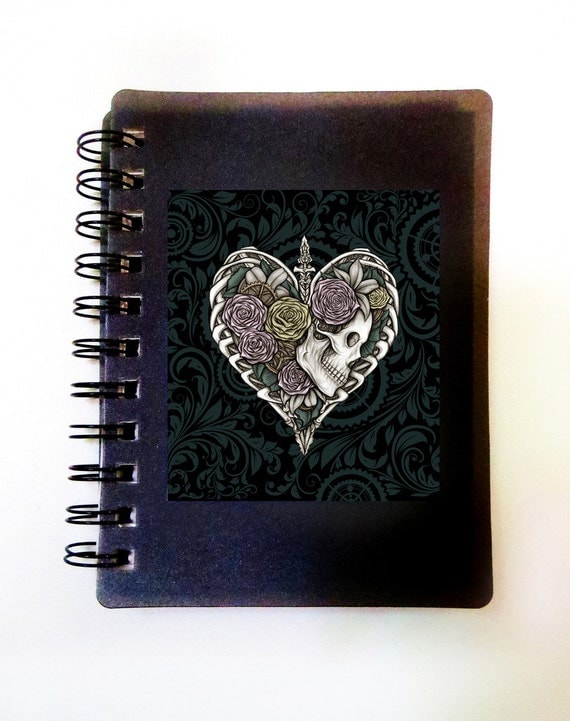 This spiral notebook is available on ETSY HERE and is adorned with my "Steampunk Skeleton Heart" artwork (a mixed-media creation inspired by Day of the Dead and the Steampunk genre). It'll be a lovely gift for yourself or for that special someone who enjoys writing and appreciates a touch of macabre steampunk in their collection.