. Posted by Sherrie Thai by Shaireproductions.com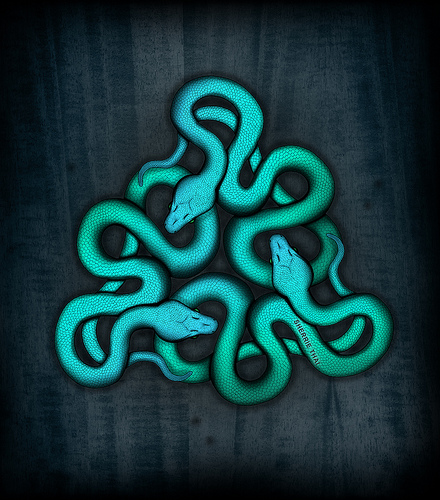 Tis the Lunar Year of the Snake! This mixed media piece was created first by pen/ink, then digitally colored in Photoshop. The old Asian and Celtic knot designs were strong inspirations for this creation.
The t-shirt design is available here at my Zazzle Art Projekt Shop.