Artwork: Wolf & the Crescent Moon
. Posted by Sherrie Thai by Shaireproductions.com .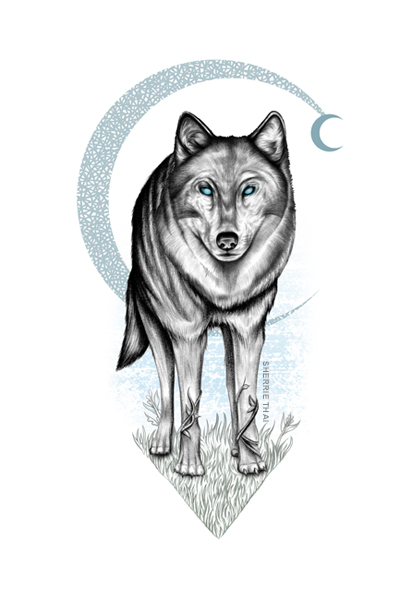 This Wolf illustration is inspired by the magick and folklore of Wiccans and Native Americans, where wolves represent strength and courage. I went back to basics with this almost-monotone illustration, but included highlight colors for the eyes (silver blue for the "spirit wolf") and the crescent moon.