Artwork: Vintage Steampunk Horse
. Posted by Sherrie Thai by Shaireproductions.com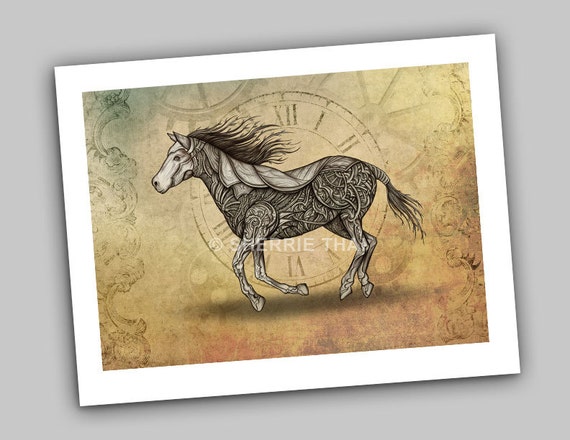 Here's a detailed horse illustration created in a traditional vintage steampunk style with gears and a clock face in the background. The print is available HERE at my Etsy shop. The horse was created with pen/ink first, then scanned and transferred to Photoshop, cleaned up, and a few color tones and textures were added.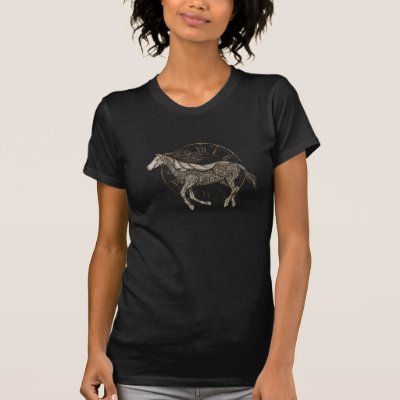 Steampunk Mechanical Horse T-Shirt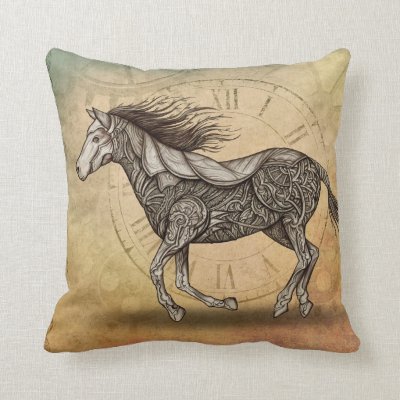 If you're looking for something unique to add to your home, you could also check out the new pillow design I just created HERE, starting at an affordable $29.95.