Artwork: Evil & Good Mermaids
. Posted by Sherrie Thai by Shaireproductions.com .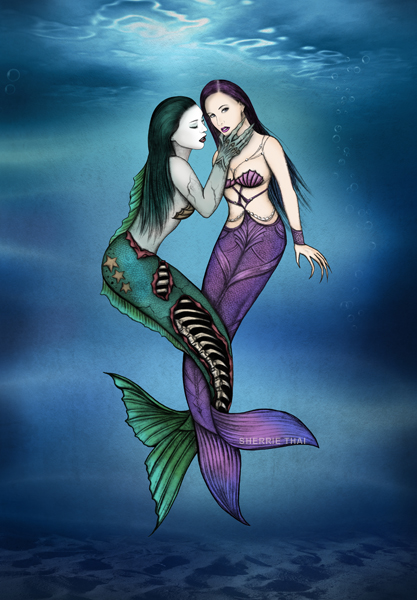 "Evil & Good Mermaids" celebrates the magical realm of the supernatural and the dangerous lure of temptation. The original illustration was created from pen/ink and I combined the background with Photoshop and added digital coloring.
Here's the perfect gift for anyone who appreciates the exquisite Sirens of the Sea: ART PRINTS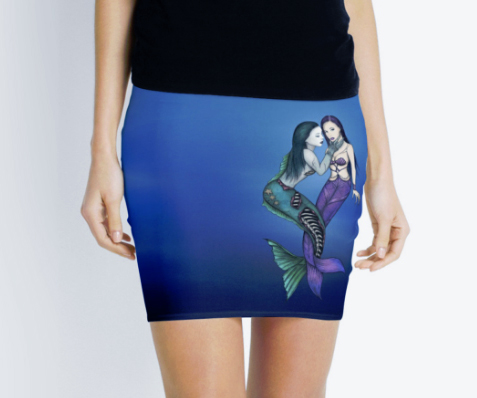 A hot mini-skirt product is available on my REDBUBBLE Shop.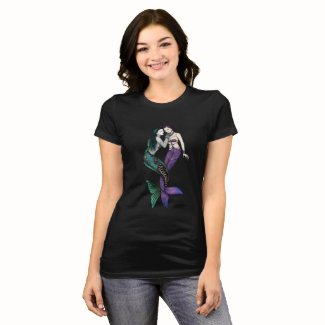 A Tshirt Design is AVAILABLE HERE at my Zazzle Shop.