Artwork: Egyptian Cat, Bastet Goddess, Art by Sherrie Thai
. Posted by Sherrie Thai by Shaireproductions.com .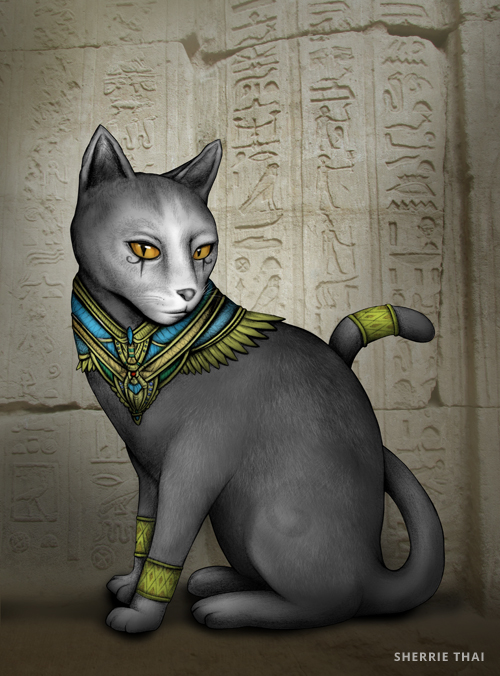 Bastet, the cat goddess of protection found in Ancient Egyptian mythology, is immortalized in this illustration of pen/ink and digital coloring. Cats are often seen roaming about Egypt freely and revered, as they probably were in ancient times. I placed one of my photos from the historic Temple of Karnak in the background.
ART PRINT available at my Etsy Shop.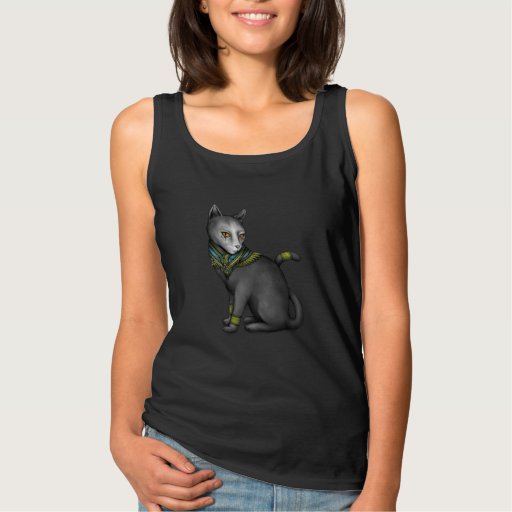 You can also get your cat fix on any APPAREL via my Zazzle shop… tshirts, tanks, hoodies!