Artwork: Cuban Dreams, Havana
. Posted by Sherrie Thai by Shaireproductions.com .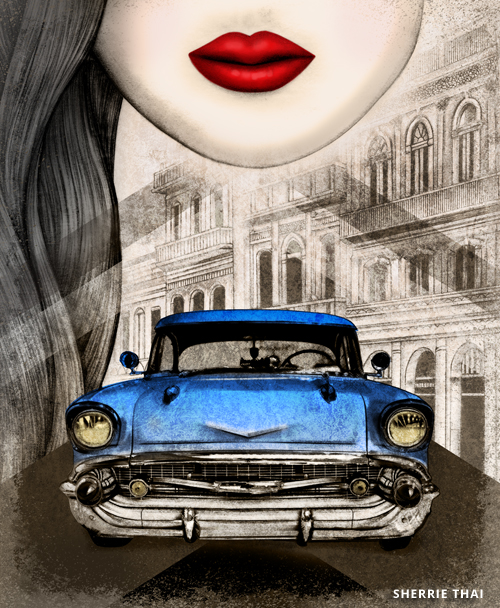 The "Cuban Dreams, Havana" art print was inspired by my trip to Cuba, where beautifully-restored cars rolled down the streets amidst stunning Spanish architecture, mainly in the "Old Havana" district. The car featured here is a vintage blue 1957 Chevrolet Bel Air.
The print is available on Etsy HERE